INREACH & OUTREACH MINISTRIES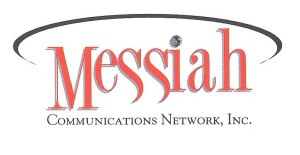 Messiah Communications Network, Inc. (MCN), founded by Dr. Steve Ams and incorporated in December 30, 1994, primarily engaging in Christian media, publications and medical missions outreach ministry. Dr. Ams has ministered on TV and Radio including NBC, TBN, KLTJ-22 (DAYSTAR), and other international SW Radio Stations. Also, he was a monthly TV Host for DAYSTAR Television and has written well over 40 books published by MCN. His books are used to conduct bible classes, trainings and schools equipping saints for the work of service, to the building up of the body of Christ (Ephesians 4:12).

Casting the Net•Working Together …… Sharing the compassionate love of Christ with the Up and Outs and Down and Outs. Since its inception on April 8, 2000 at the George R. Brown Convention Center, Houston, (with over 300 churches and ministries participating), Cee Jay has successfully organized eighteen (18) other medical missions in the City of Houston and abroad. In December of 2003, its Founder and Visionary, Dr. Steve Ams took the compassionate love of Christ to the City of Jos, Plateau State, and in March 2010 to the village of Lassa, Borno State in Northern Nigeria, West Africa. It was indeed a Gospel and Medical Explosion!!! Cee Jay has also assisted in various humanitarian efforts and medical missions in several countries around the world, namely; Angola, Burundi, Cameroon, Equatorial Guinea, Guatemala, Haiti, Nigeria, Uganda and United States to m
ention
a few.

The Vision of City Church was birthed October 21, 2000 by the Holy Ghost as He spoke to its Founder, Dr. Steve Ams, to "bring back His Glory to the Church". This followed the launching of a major city wide event which began April 8, 2000, called City For Jesus Crusade a.k.a. CeeJay Crusade. City Church's mission is to take the Church to the people by "Casting the

Net•Working

Together"…. To win souls for Jesus; Unify the Church; Demonstrate Compassionate Care Ministry and Disciple the newly saved. "And I, if I be lifted up from the earth, will draw all men unto me." John 12:32

CeeJay Medical Missions through its Medication Assistance Program (MAP), have been committed to providing medication assistance to persons who are unable to afford their healthcare needs, are uninsured, under-insured, and are otherwise unable to pay. CeeJay Medical Missions works with various healthcare organizations to provide these services.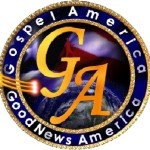 In September 2005, Dr. Steve Ams launched a Christian Television Program called GOSPEL AMERICA, a Ministry of Messiah Communications Network, Inc. The program was aired every Tuesday & Thursday on TBN KETH TV 14 and every Friday on TBN's Church Channel DirecTV 371. The broadcast on DirecTV was seen in over 13.9 million households, and in Europe in over 120 million homes covering all countries in Europe, Western Russia, the Middle East and North America. "And he said unto them, Go ye into all the world, and preach the gospel to every creature". Mark 16:15

ALTAR MINISTRY:
Prayerfully assisting in ministrations at the altar, power clinics and outreaches.
DESTINY WOMAN MINISTRY:
Fellowship of women in prayer, fasting and Word study reaching the lost and edifying the body…. empowered by God's Spirit. Involved in Discipleship and Church Growth.
HOSPITALITY MINISTRY:
Ministry of caring and hospitality to visitors, guests, newcomers and ministers, etc.
INTERCESSORY PRAYER

MINISTRY:
Interceding in the Spirit for the body and "birthing" souls into the Kingdom (Standing the gap).
MAINTENANCE MINISTRY:
Maintaining church and ministry property and equipment to the Glory of God in the spirit of excellence.
M.E.N. (Men Evangelizing the Nations):
Fellowship of men in prayer, fasting and Word study reaching the lost and edifying the body….empowered by God's Spirit. Involved in Discipleship and Church Growth.
PRAISE & WORSHIP MINISTRY:
The Praise & Worship team leads the body in Praise & Worship unto the Lord ushering in His Glory and anointing.
TAMSMEDIA:
Audio and Video CD production and distribution department (Sound & Media).
USHERS & GREETERS MINISTRY:
Ministry of helps by caring ushers/greeters assisting visitors and church members
YOUNG ADULTS FOR CHRIST MINISTRY:
Ministry to young adults comprising inreach and outreach ministries.

On September 11, 2003, the Lord gave Dr. Steve Ams a vision to cause America to pray according to II Chronicles 7:14, in one accord, as one nation under God across denominational barriers through what we call teleconvention. AMERICA PRAYS, a Ministry of Messiah Communications Network, Inc. provides for tens of thousands of live calls and callers dialing in at the same time in a national prayer of repentance asking for God's mercy, forgiveness and the manifestation of His Power and blessing upon this great nation, and seeking God for a revival move of His Holy Spirit. "If my people, which are called by my name, shall humble themselves, and pray, and seek my face, and turn from their wicked ways; then will I hear from heaven, and will forgive their sin, and will heal their land." 2 Chronicles 7:14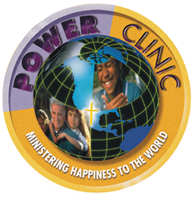 POWER CLINIC is the healing and restoration ministry of the Holy Spirit . God delivered Dr. Steve Ams from depression and death and gave him the ministry of deliverance. City Church is a deliverance ministry for which God uses to restore to the believer what was stolen by Satan, which the blood of Jesus already purchased. Jesus came to set the captives free (Isaiah 61:1) from demonic oppressions, suppressions or possessions. John 8:36 says, "If the Son therefore shall make you free, ye shall be free indeed."
Steve Ams Ministries, Inc. / Messiah Communications Network, Inc.